Garage Door Installation Moraga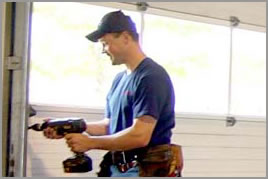 If you are shopping for a new garage door for your home, Moraga Safe Garage Door offers our customers the experts you need in garage door installation and repair.
JUST CALL US NOW! (925) 301-4187 ~ in just minutes, we'll arrive to assist you!
Our staff professional technicians are glad to answer all your questions and to explain the advantages and disadvantages of your options. We'll help you determine what's ideal for your Moraga home.

A superior-quality garage door will improve the look of your home and boost its value. There are as many kinds of garage doors as there are houses in town! We provide countless garage door combinations to choose from. We'll guide you to the perfect balance between price, sturdiness, and attractiveness.
Some recommended examples:
wood garage doors ~ When you want a classic-looking home, you may prefer a wooden garage door. Pre-fabricated or customized.
composite garage doors ~ Looking to buy an environmentally friendly garage door? Then choose composite materials. Made of 80% recycled wood and resin, it looks like natural wood, but it's still as solid as steel.
steel garage doors ~ The strongest and most affordable garage door, and preferred by those who want better home security. With a double coat of baked-on polyester paint, a steel garage door has a smooth finish and a classic look. Available in traditional raised panels, or contemporary long panels.
Moraga Safe Garage Door offers the Moraga, California community the most affordable garage door installation services in town. Prior to doing any work, you'll have a detailed written quote of the total cost right from the start. We give you payment options, including flexible financing.

Ask for a FREE consultation!
CALL (925) 301-4187